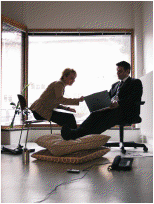 UC Selekt marketing and sales - find new customers in Sweden
UC Selekt is a market database on the internet with more than 1 million active organisations in Sweden, including all their branches. The information is updated every week, apart from the financial information, which is updated every month. Unique company data. The type of data available is; addresses, telephone numbers, business, UC's Credit Rating*, managing director and board, financial status, sales turnover, www-address, number of subsidiaries etc.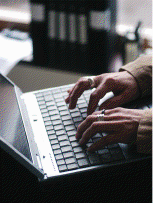 We have the names of the leading decisionmakers in the Swedish business world in areas such as accounting, sales, marketing, human resources, IT and purchasing. You can export the names to Excel or labels.

Find the right target group - increase sales.
The main purpose of UC Selekt is to identify new customers. That can easily be done with the help of over 100 combinable parameters such as business, sales turnover, number of employees, geography and financial status, age etc. When you have detected your target group it's easy to generate address labels, telephone lists or export data to Excel.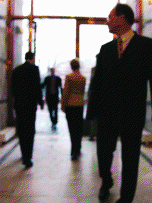 With UC Selekt you can also find financial information about your customers, which can help you to minimise credit losses. When you have received your password from UC you can use UC Selekt at any time of day from any computer.
Analyse the commercial potential of your business contacts. With the help of the analysis function in UC Selekt it is possible to analyse customers, prospects and market segments. For example you can:
find twins of your best customers, do a Twin Analysis;
see how your customers have developed in recent years;
see which customers have potential for business development;
reduce risks by analysing your customers using UC Risk;
analyse the business potential of different sales districts;
see which industries are showing a positive or negative trend.
Short of time?
We help you with analyses and selection as well as processing of data, for example selections and special excerpts. Our staff have long experience and knowledge of different industries. Do not hesitate to ask us if you have questions about market information.